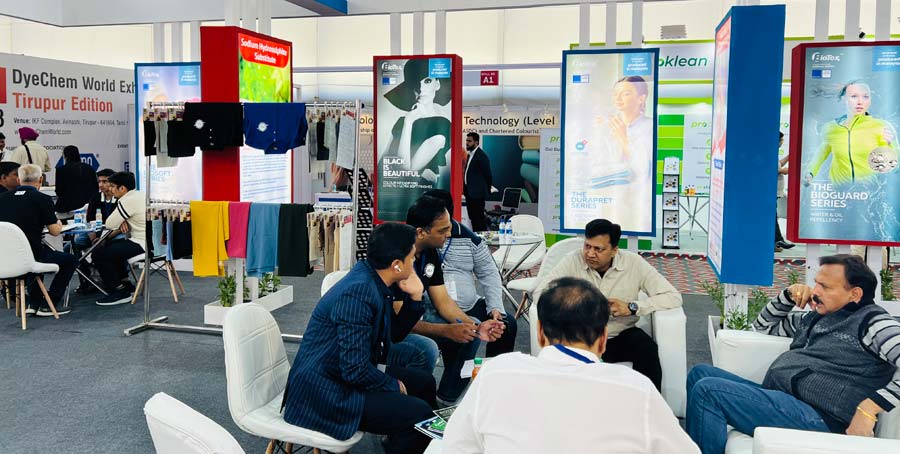 DyeChem World Exhibition – Ludhiana Edition is an effective platform tocomplement the needs of the textilechemical industry in adoption of innovative process and technology. The industry would converge for the mega event backed by leaders of Society Of Dyers & Colourits, Knitwear Club of Ludhiana, NIFT-TEA, AIC NIFT TEA, Textile Excellence and many more.
DYECHEM WORLD INDIA are behind us.Thank you for being part of the re-start of the textile fairs in Ludhiana and making this DYECHEM WORLD 2023 an unforgettable experience.
We hope you enjoyed the three days as much as we did and were able to establish and strengthen business relationships. Especially the free trade agreement between INDIA and Malaysia help us to support you more in this region. Water & Oil Repellency, PFC FREE repellent, Silicon Softeners, Flame Retardants, Glyoxal Resins. Wet and Dry rubbing Improver We are truly grateful to all our partners who have given importance to our work by spending part of their time in our booth. The curiosity and the interest shown have, once again, demonstrated that our efforts and initiatives produce value in the textile chain.
See you at ITMA MILAN 2023
HALL5 – Booth C203