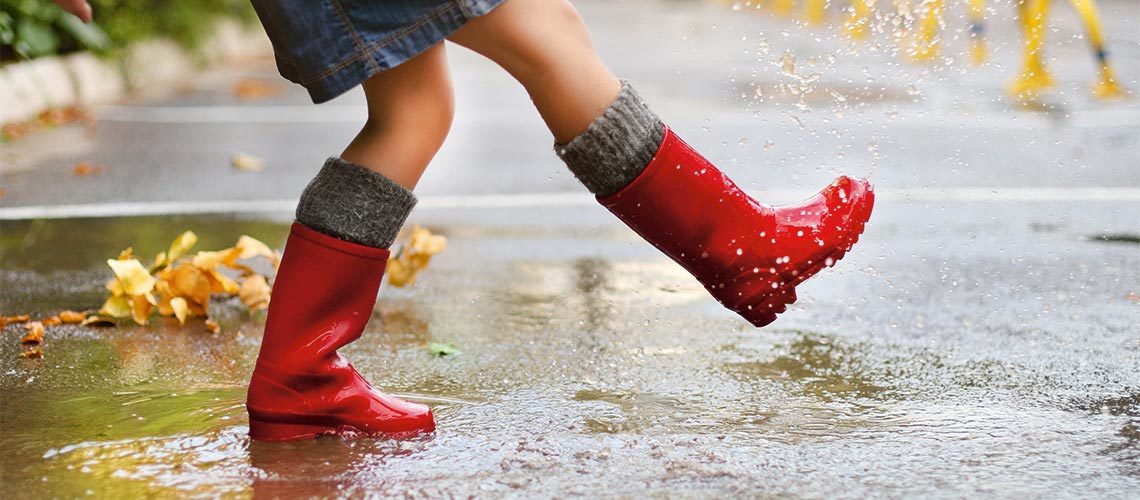 Fluorine-free water repellency ZERO Flouro + PFOA
Environmentally friendly functional textiles – Discover the BIOGUARD ZERO NEW Durable PFC FREE WATER Repellent TECHNOLOGY
Outdoor and sportswear textiles must meet particular climatic and functional demands. Textiles finished with our Bioguard fluorine-free alternative also show very good repellency and are simultaneously completely environmentally friend.
| | |
| --- | --- |
| Bioguard ZERO    | Water repellency / oil repellency, Fluorine-free, stong durability. |
| Bioguard ZO | Water repellency / oil repellency, Fluorine-free, based on special functionalised polymers/waxes. |
| Bioguard ZOP  | Water repellency / oil repellency, Fluorine-free,  special paraffin for aqueous systems. |
---
BIOGUARD ZERO is today approved in leading textile mills in Pakistan, India, Bangladesh, Malaysia, USA, Brazil, Swiss, Italy, Honduras, China and also in Indonesia, Thailand and Portugal. BIOTEX making its way for textile mills to becoming 100 % PFC-free. Bluesign approved and ZDHC LEVEL3.
MADE FOR SPORSTWEAR | OUTDOOR |
TECHNICAL TEXTILES | HOME TEXTILES
ADVANTAGES
imparts excellent water repellent effects and excellent wash durability
presents durable effects after washing at 40 – 60°C
free of fluorine and melamine
free of PFOA
good soil repellent effect's e.g. wine and home drinks.
good breathable results
Has good compatibilities with other textile auxiliaries
No residue on the goods
---
Biotex Malaysia determined to completely eliminate the use of ecologically harmful fluorocarbons (PFC) from his technical textile repellents. We have taken another major step toward achieving this great target.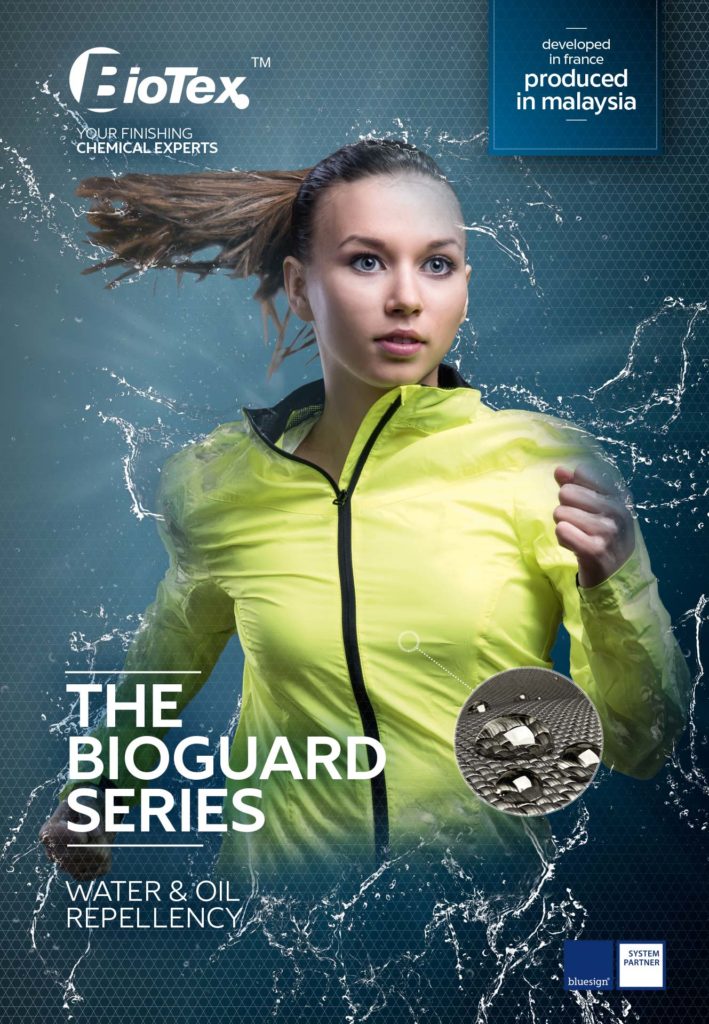 Biotex water repellent provide excellent protection against water and water-based stains and maintains the fabric's breathability.
Fluorocarbon / perfluorocarbons was the standard technology in the textile finishing market for water and oil repellent finishes and also a very convenient /cost-effective solution. The interest in developing alternative solutions was very low. Public and industrial awareness was also very limited to this.
Fluorocarbon resins/ perfluorocarbons was the high performance product with outstanding cost effectiveness. The textile chemical supply industry had to change the whole developments, new test standards and build competence with the brands. BIOTEX Malaysia initiated close cooperation with all parties involved in its supply chain as well as with our monomer suppliers. BioGuard ZERO is 68 % based on smart raw material, such as recycled stearyl polymers. Which reduce overall the CO2 footprint when using our water repellent technology.
ASTM D6866-22 Standard Test Methods for Determining the Biobased Content of Solid, Liquid, and Gaseous Samples Using Radiocarbon Analysis. BIOTEX also conducted extensive research in order to develop testing methods and standards for this new technology. With considerable time and effort, more than 450 fabrics with various PFC-free finishes were tested to ensure that Biotex Malaysia high performance requirements for waterproofing and water repellency were met.
AATCC 42 Water Resistance to measures the resistance of fabrics to the penetration of water by impact or AATCC TM22 Spray Test.
Biotex Malaysia is one of very few textile chemicals manufacturers in Asia that is committed 100% to Detox and is consistently following this path with all its challenges. This is a true pioneering achievement.