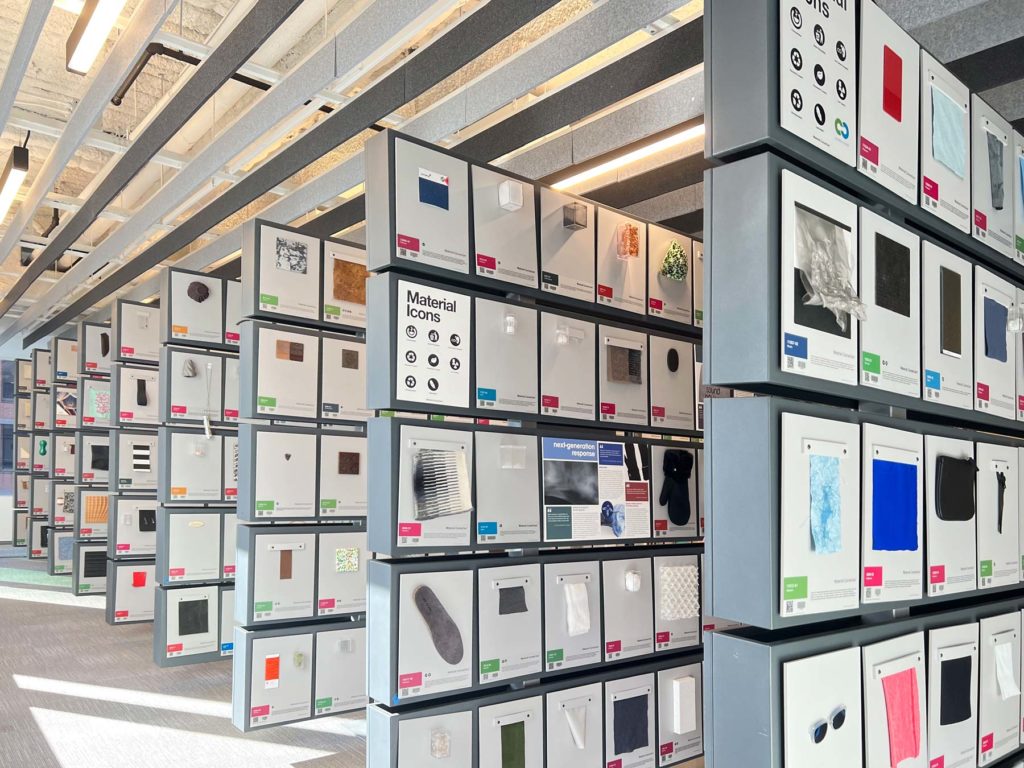 BioGuard ZERO R302 water repellent is now available in Material Connexion library, which have locations in New York, Bangkok, Bilbao, Daegu, Milan, Italy, Skövde and Tokyo.
Material Connexion is the singular information resource for material-driven design. Empowering you to make the material decisions your 21st Century consumer demands Lots of questions come up when sourcing materials. Where should you begin? Will these options work within our current production process? Does this material satisfy our sustainability goals? How do I know the information I've been given is credible?

For more than 25 years, Material ConneXion has been providing material solutions to the world's most innovative brands. By meeting design challenges with creativity and a unique cross-industry perspective, Material ConneXion ensures that tomorrow's products and spaces start with thoughtful material selection.
The Library contains everything from powders and coatings, to fibers and textiles, and 3D filaments to in-mold technology. With new additions every month, there's always something new to explore. As Material Insights members your team will be able to browse the Database or visit any full-service Material Library location to discover new innovations, connect directly with manufacturers, and stay inspired.
>>> materialconnexion.com
>>> Download MaterialConnexion Database-PDF for Bioguard Zero R302/